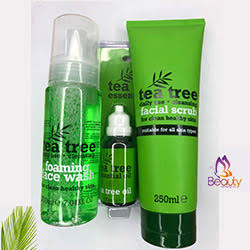 My Daily Skincare Routine – Genial
Hi there!
My name is Rejoice Emefa Tenu but my friends call me Genial or Emey. Today, I want to take you through my skincare routine with emphasis on my face. To start with, gone are the days when we had smooth and stress-free skin. We neither had to worry about what pomade or bath gel to use nor stress about wearing makeup to cover our pores or dark spots.
I used to not worry about acne or dark spots when I was in my teens. Some say it is when you get to the adolescent stage that you start having pimples on your face. I didn't experience that either! I had smooth and flawless skin and face.
But getting into my adult age everything changed. At this stage, I started working and exposing myself to the rays of the sun. The soaps and pomades I used destabilized my skin senses. I started  experiencing itchiness on my face, especially anytime a droplet of sweat appears on my face. Looking for solution, I started trying out anything that was recommended.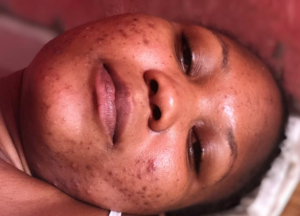 I have tried a lot of products from very good brands. I have a very sensitive face such that when I start a medication, there will be visible signs of improvement but soon, my face gets used to the medication and things become worse.  
The early part of this year 2020 brought me good news when I got introduced to some products from an online shop Beauty Express
I had never heard or seen the products on the open market before.  As usual, I was not enthused about using it knowing how sensitive my face is. But I gave it a try and after two weeks I started seeing results, great results I mean. These products  are Tea Tree Essential Oil, 30ML – 3 packs (Combo Deal), Tea Tree Facial Wipes, 25 Pieces and Tea Tree Facial Wipes, 25 Pieces
This is how I start my day with these amazing products after I have had my bath:
I first use the facial wash for a few minutes and rinse off with warm water;
Then I squeeze  the scrubs, massage my face  for a few minutes and rinse off with warm water;
Finally, I wipe my face with cotton soaked with the essential oil  and then apply my pomade(Optional).
In the afternoon or when I feel sweaty on my face I use the wipes instead of my handkerchief or any other wipe.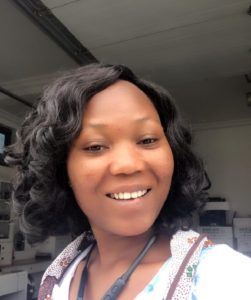 One thing we must know and put into consideration is that if we desire the best result we need patience, discipline and consistency.  This is what I did and still doing.
Now, I'm just loving my face. Yaaaaaaaaaaaaayyy!!! I have been using the products for a month now.
NOTE: Before we apply any skincare product we must always know our skin types and seek expert advice before grabbing any product we come across to avoid unnecessary allergies and acne.
A lot of the time, we never consider our skin types or we don't even know what skin types we have which should inform the types or kinds of pomade or soap gel to use. According to research, we have four types of skin namely normal, dry, oily and combination. Let's do well to read about them and get acquainted. If you are looking for a prescription product for any other skincare issue then you can visit Online Pharmacy UK
| | |
| --- | --- |
| Tea Tree | Tea Tree Products |
| Buy Tea Tree Oil | Buy Tea Tree Wipes |
Comments
(14)
Leave a comment